Hometown: Rockford, Michigan
Majors: Critical Ethnic Studies, Anthropology and Sociology
Study Abroad: Amman, Jordan
Best Adjective to Describe You: Strong
Congratulations to Madison
Class of 2020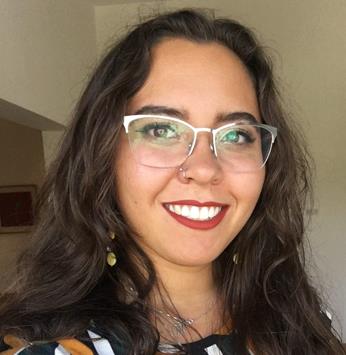 ---
In 20 words or less, what is the best thing about being part of this department?
One of the best things about CES is the community we've built. The focus on intergenerational relationships is a key part of CES.
What is your advice to first years and sophomores about getting connected to this department?
Come and talk to us or any current majors. We are your best sources of information. Talking to current seniors and juniors helps build your community!
What is the most valuable thing you've learned at K?
I've learned that we are all in this together. Use your friends and fellow classmates to move forward.
What has been your favorite class at K? Why?
The Colonial and Imperial Language class in the Critical Ethnic Studies Department. The class opened my mind a lot and helped me explore some things about myself.
How have you taken advantage of the open curriculum or experienced breadth in your education?
To some degree yes, I haven't spent much time in STEM. But I've taken many classes in English and Art as well.
What experiential education opportunities have you participated in?
I was the first Civic Engagement Scholar for the Kalamazoo County ID program. As well as a member of the Woman of Color Executive Board my sophomore year.
What are your career aspirations/next steps after K?
I'm not sure yet. I expect my heart to lead me somewhere great though.